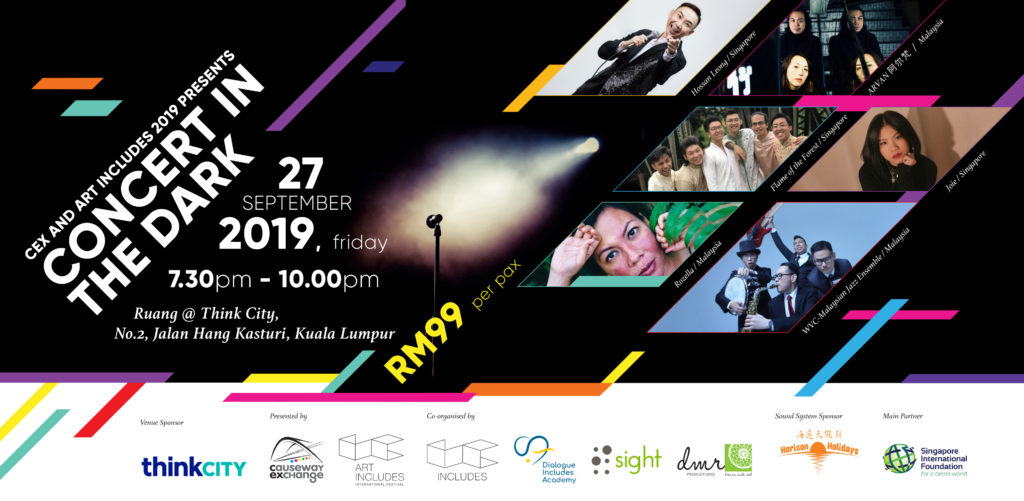 About Concert in the Dark
Concert in the Dark is back! This year, we will be part of a bigger festival, Art Includes 2019.  Join us for an evening of music and laughter!  Artist from both sides of the causeway unite together in this unique experience in total darkness, without the distraction of your visual-conditioning, social etiquette and cell phones!
Allow your other senses to come alive as we bring you on a journey to enjoy "a scenery of sounds"
We are proud to present this unique and exciting concert featuring artists from Singapore and Malaysia
SINGAPORE
Flame of the Forest
Hossan Leong
Joie

MALAYSIA
ARVAN
Rozella
WVC – Malaysian Jazz Ensemble 
Event Details
Date: Friday, 27 September 2019
Time: 7.30pm
Venue: RUANG @ ThinkCity, 2 Jalan Hang Kasturi
*Note: Concert open to ages 12 years old and above

Ticket Details
Standard: RM 99

---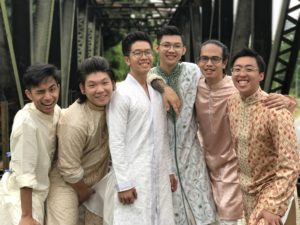 FLAME OF THE FOREST [FOTF] 
An Eclectic Instrumental World Music Band from the Sunny Island of Singapore. A smooth blend of instruments with a diverse range of influences.
Their unique blend of original compositions, which aimed to explore new dimensions of musical experiences, concocting a refreshing blend of music that has a universal appeal.
FOTF as actually formed in 1986 by Kenny Tan, K.Subramanian & Nantha Kumar as a dynamic trio who shared the love of music. In time, the baton was passed down to his two sons, Krsna Tan and Govin Tan.
Despite facing many difficulties, new blood and fresh musical perspectives gained along their journey have reinvigorated the band and its music.
The current lineup consists of Krsna Tan (Sitar), Govin Tan (Tabla Kit), Jeffrey Tan (Violin), Caleb Koa (Keyboard), Andy Chong (Electric Guitar) & Arthur Adika Wiyono (Electric Bass).
FOTF aims to give an enhanced perspective on the musical alchemy that they have developed by showcasing the various combinations of World Music genres.
---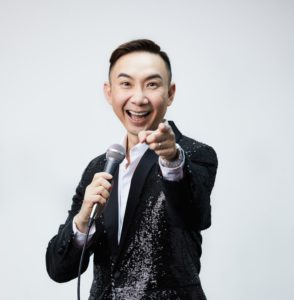 HOSSAN LEONG
Chevalier de l'Ordre des Arts et des Lettres, is one of Singapore's most loved and recognised entertainers. Affectionately known as 'Singapore Boy', Hossan is a consummate performer whose skills include singing, dancing, acting, piano playing, and stand- up comedy. He is actively involved in theatre, television, film and radio.
Hossan first rose to prominence following his appearances in major stage productions like Off Centre and Forbidden City: Portrait of an Empress. But it was his knack for comedy that won the hearts of the public, showcased through such notable engagements as hosting the television gameshow, We Are Singaporeans.
His fluency in French has also led him to international fame, as his work on such shows as A Singaporean in Paris and No Regrets: A Tribute to Edith Piaf have enabled him to play an instrumental role in bridging cultural relations between Singapore and France. In 2010, Hossan was conferred Chevalier de l'Ordre des Arts et des Lettres by the French Ministry of Culture and Communication for his contributions toward bridging the Arts between France and Singapore
Hossan continues to delight audiences all over the world, whether starring in his production Hossanah!, or through his creative involvement with local theatre productions, television and film. He intends to nurture the next generation of actors by giving them a platform to showcase their skills through his companies, Double Confirm Productions (Singapore) and Double Confirm Arts & Media Sdn Bhd (Malaysia).
---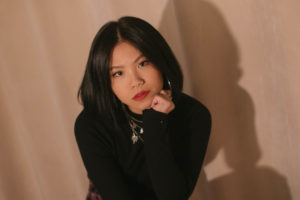 JOIE
Joie's foray into the scene started in 2008 with her covers on YouTube. Her vocal-heavy takes on popular songs were met with tremendously positive reception, and her audience started to swell. From bedroom to live shows in Singapore, New York, London and Australia, the songstress dreams of sharing her stories through songs all over the World. She has crafted an iconic signature style and honeyed coo that uniquely intertwines with her personality, one that has been endorsed by chart-topping producers Avicii in his podcast and Kygo in billboard playlists and his Tomorrowland set in 2014. Her debut album (released 2018), Joie features 10 self-written tracks and is available for streaming on all major platforms.
---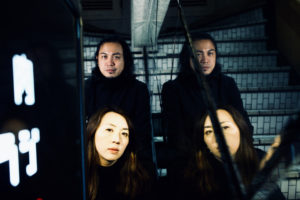 ARVAN
Aki Huang's works are unique in its characteristics ranging from passionate and quiet, to warm and sad, and is always an authentic narration on life. She gains her inspiration from the conversations that she has with her two 8 and 4 year old daughters, stories of the people in her life, be it a close friend or a mere passerby. She always uses the most candid way to explain her doubts and answers. In 2010, Aki Huang wrote the song "Love!" , performed by Hebe Tien that attracted everyone's attention to her once again. Then in 2017, Aki Huang returned to the music scene again with her solo album "Hey" and formed a band, ARVAN. Right now, she composes for her own band "ARVAN" together with Alu8khan and three other musicians, as well as co-wrote and published songs.
Alu8khan hobby is listening to music, with traditional, ethnic, classical, jazz, blues and rock music all coming in contact, because he also dabbles in a wide range of musical instruments, traditional and also modern instruments, including percussion, flute, strings instruments and other instruments. From imitating the structure of others to constantly creating, to building his own style; Alu8khan is an expert in rock music and he also studies of all kinds of rock genre. Formerly, he is a guitarist with the local famous band "LANG" and "Platform 11". Currently, he is a guitarist for the band "ARVAN" and often plays in various art theatres.
---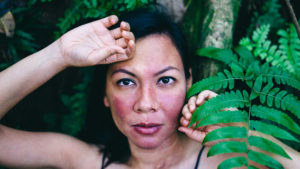 ROZELLA
An electronic pop artist originally from Borneo. Ever since she was a child, she was always humming random melodies and making up lyrics to her own songs. Her fear of the spotlight kept her from pursuing a career in music until 2013. She was the winner of Tiger Jams 2016 and her single 'Home to You' was handpicked for an exclusive remix by Scottish synth pop band Chvrches.
When she's not making music, Rozella is passionate about raising awareness of different health conditions, disabilities, and body image issues through her social awareness platform, True Complexion. Her latest achievement is winning the Women of the Future Awards Southeast Asia 2019 in the Arts and Culture category, and being the first Bornean to be accepted into the Eisenhower Global Fellowship Program.
Last year, Rozella was chosen as one of the "30 Pillars of Sabah" whereby her portrait was drawn on a pillar in her hometown, Kota Kinabalu. She is also a TEDx speaker, a recipient of the Outstanding Young Person of Sabah Award 2016, and a VIMA Music Awards 2016 nominee
---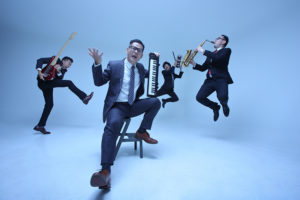 WVC JAZZ
Drawing inspiration from the many facets of modern life influenced by Malaysian and other Asian cultures, the music of WVC cuts across many musical genres and defies any kind of classification. Tunes such as "The Art of the Wind Up Alarm Clock", "Found and Lost", "Standing in the Rain on Euclid Avenue", "Lost in Different Time Zone", "Waiting for That Day" try to examine and express the human condition in modern life, using the art form known as "jazz" as its stylistic musical vehicle.
Formed in 2006 as a trio, WVC completed its quartet line up with the addition of saxophonist Julian Chan. The group has toured extensively in the region, heralding back the spirit being "on the road" of touring jazz bands of old. Through these regional tours, WVC has brought its music to many corners of Malaysia, Singapore, China, Taiwan, Thailand, and Macau. In one of these tours, the quartet managed to travel extensively over 18 cities and performed 23 concerts within a month, using different means of transportation, playing in many different types of venues. In 2018, WVC traveled the west coast of Malaysia peninsula and completed a ten stops concert tour, fulfilling our aspirations of bringing the music to the people.
WVC has six instrumental albums – "WVC TRiO" (2008), "ELEVEN" (2009), "In the Dark, I See Her" (2011) and "Waiting For That Day" (2014) "Do Not Go Gently" (2016) and "Give Thy Ear" (2018) that explored different musical genres (while maintaining the spirit of jazz as its core) and combinations in its line-up. Most of the tunes recorded are original tunes written by the band members. In addition, the band also experiments with transforming unlikely pop tunes, Chinese classics, and much mainstream music into new jazz re-arrangements, in the spirit of the great jazz musicians of old. WVC has been spearheading a series of concert talks that combined Jazz music and Literature. "Listen to the Songs of Wind: Murakami and Jazz" explored the fiction world of renown Japanese writer Haruki Murakami's works, and Jazz music. "If Music Be The Food of Love, Jazz On" is a series of concert talks linking the art of the Bard: William Shakespeare's words and Jazz music. "Seketika Sebelum Merdeka" is a series of historical anecdotes of pre- independent Malaya and music from that era, reimagined with the unique WVC's touch.