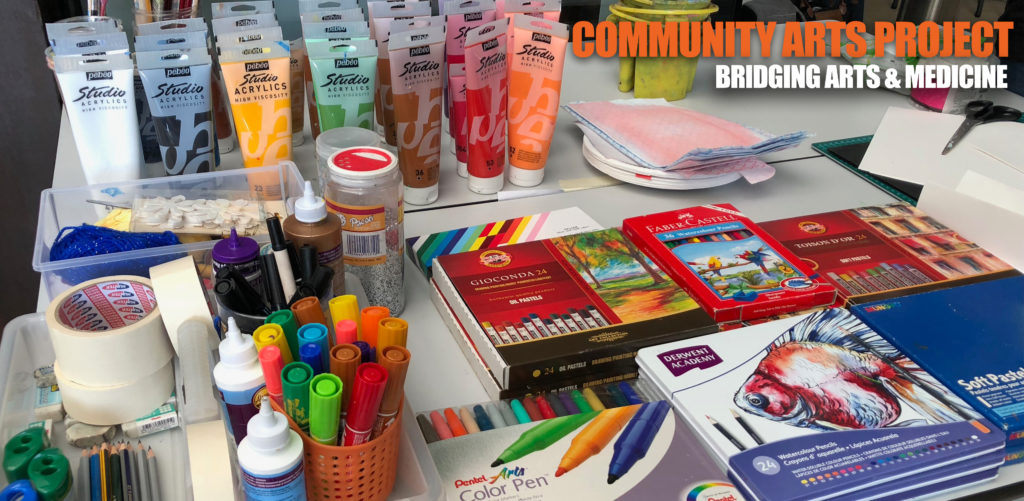 This community arts project aims to intentionally stimulate creative self-expression and dialogue on bridging arts and medicine as a way to enhance wellbeing and healing through art making.  Members of the public from Singapore and Malaysia are enthusiastically invited to create an artwork response to the theme Bridging Arts & Medicine.  It is anticipated that 200+ small canvases will then be installed as a larger integrated group installation curated at the Women's & Children's Hospital in Kuala Lumpur, Malaysia.
Description of MA Art Therapy:
Art therapy is a hybrid mental health modality that blends the principles and theories of both art and psychology with the aim to enhance creative self-expression and well-being through engagement with the arts.  The MA Art Therapy programme at LASALLE College of the Arts, Singapore is the first of its kind in Southeast Asia and is championing an approach that is culturally relevant and meaningful within Asian contexts.
LASALLE College of the Arts, Singapore is a leading tertiary institution in cutting edge contemporary arts and design education and practice. The college offers 30 undergraduate and post-graduate programmes in art, design, film, animation, fashion, dance, music, theatre, arts management, artist education, art therapy, Asian art histories, and creative writing. Its faculty is led by a community of award-winning artists, designers, educators and researchers, and their practice-led research sets LASALLE apart as an international centre of excellence. Critically acclaimed alumni form the core of the cultural and creative sectors in Singapore and increasingly internationally.